FOBOS™
whole-body forensic scanner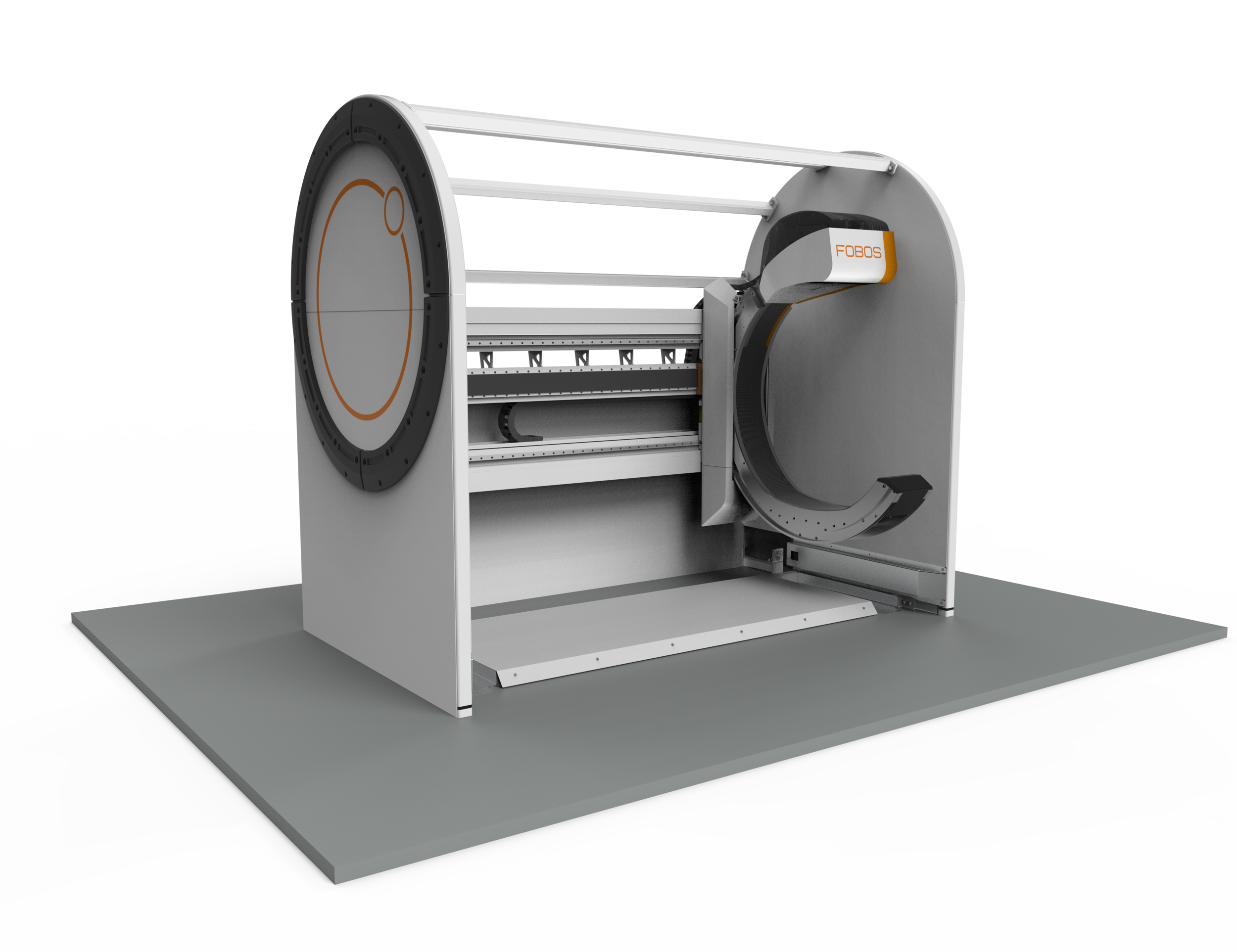 FOBOS™ (Forensic Body Scanner) is a diagnostic digital radiology system designed for forensic pathology. The system is designed to allow non-stitched whole-body, AP and lateral, x-ray images in under a minute.
The system's design allows for automatic full-body x-ray image capture without moving or touching the body. High penetration capability for bodies up to 550 lbs.
"Smart" filters allow for improved visualization of the body, thus creating conditions for more reliable detection of injuries and anomalies. The filters provide: a) Reduced noise from X-ray images and b) Automatic contrast adjustments of x-ray images.
An optional radiation protection cabin allows the system to be safely used in any room/location.
Key features
WHOLE-BODY IMAGE

Dual view (AP and Lateral)

In less than 1 minute
BARIATRIC IMAGE FRIENDLY

Max body height: 7'

Max body weight: 550 lbs.

SCANNED AREA

COMPACT SYSTEM FOOTPRINT

110.2" (L) x 79.5" (W) x 84" (H)

HIGH RESOLUTION IMAGING

X-RAY PROTECTION CABIN (OPTION)

Allows to use the system in any location / room

Compliant with USFDA, CDRH Standards for cabinet x-ray systems (21-CFR 1020.40)

EASY OPERATION